Bread Baking Tips and Tricks
All you knead to know about how to make bread at home
One of the most popular recipes on my blog is my recipe for spelt and oat bread. So, I've decided to pop up a few more easy bread recipes. What my readers want, my readers get.
I bake a lot of bread at home. I am quite good at it but that's only because I took an intense and excellent bread making course with Patrick Ryan. Partick runs Firehouse Bakery in Delgany in Wicklow. He also teaches bread-making classes in Ireland. I did his one-day bread making class on Heir Island in County Cork. You can read all about my bread-making course over on the website I Love Cooking. I can highly recommend Patrick Ryan's Firehouse Bakery classes if you want to learn how to bake bread in Ireland.
So, here are some of the things I learned on the Firehouse Bakery bread making course.
Bread Baking Tips and Tricks
Bread Baking Tips – Ingredients
Flour labelled 'strong bread flour' has a higher protein content than regular flour. This flour develops more gluten during when you start kneading which gives a better-textured bread.
Blend the salt with the flour first. Salt regulates yeast activity in the dough but salt can also kill the yeast. You need to avoid the yeast having direct contact with the salt.
Baking bread is a bit of a science and you really need to use the exact quantities as stated in the recipe. The only exception to this is the liquid measurements as sometimes you'll need a little less and sometimes a little more. This is usually down to the conditions and environment you are working in, all of which can affect the dough.
If using fast-action dried yeast sachets, you mix this in with the flour. Fresh yeast should be crumbled into the water and mixed around before adding to the flour.
Bread Baking Tips –
The Windowpane Effect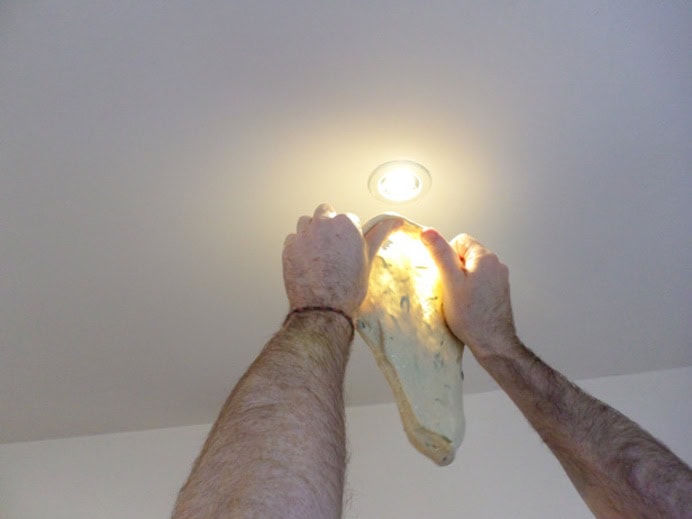 It doesn't really matter what kneading technique you use or if you use a mixer and dough hook. What does matter, is the stretchiness of your dough. You should check this using what is called the 'windowpane' effect. The breadmaking windowpane effect shows if you have sufficiently kneaded your bread dough. Basically, you take a small piece of the dough and stretch it. If it doesn't break and becomes thin so that you can see light through it – like a window – then the dough is probably kneaded enough.
Find out more about the breadmaking windowpane test on Lifehacker.
Bread Baking Tips –
Proving Techniques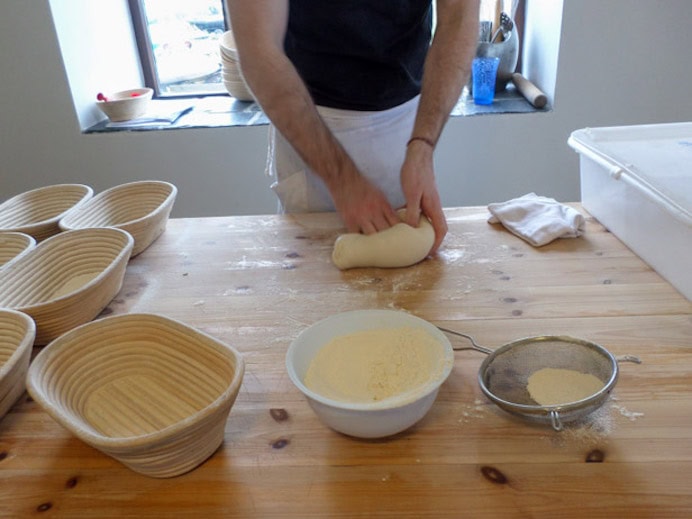 You don't have to put the bread in a warm place. If you put the bread in a warm place, it just quickens the proving time. However, the longer you prove your dough the more flavour it absorbs. So don't try to speed up the proving time by putting the dough somewhere warm. If a room is warm enough for you, it is warm enough for the bread.
However, if you over-prove the bread the taste and texture can suffer. The bread can have a sour 'fermented' flavour and crumbly texture.
Right, now that you are armed with that knowledge, let's bake some bread.
Here are some easy bread recipes on my site:
You know what goes perfectly with freshly baked homemade bread? Soup. And my pumpkin soup recipe is delicious if I do say so myself.
You could also use your homemade bread to mop up the juices from my chilli and garlic prawns – gambas al ajillo recipe.
So, what do you think of my Bread Baking Tips and Tricks – How to Make bread at home blog post?
Did you like it? Did you try any of the tips out? What improvements would you make? Share a photo of your own attempt of breadmaking or leave any feedback and comments below, I'd love to hear from you.
Bon Nomnom
If you liked this bread making tips and tricks post you might also like my foolproof scones recipe.
Or you might enjoy making my spice cake recipe.
You might also like the recipe for crunchy coconut cookies.
And be sure to check out my recipe for Shrewsbury biscuits.
If you like this bread baking tips and tricks post, please share with others.
Related posts…